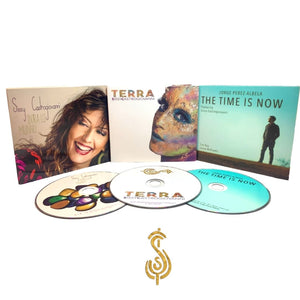 Full-Immersion experience with the entire discography! 
Option #1: ALL-IN Bundle
Get "TERRA", "INTRA LU MUNNU" and  Jorge Perez-Albela's "THE TIME IS NOW", all autographed by Sissy and Jorge!
Option #2:  2CDs Bundle
Select 2 Albums of your choice, and receive them...always autographed! :)
**** After your purchase, you'll be immediately contacted about your selection.